The Simpsons Family Costume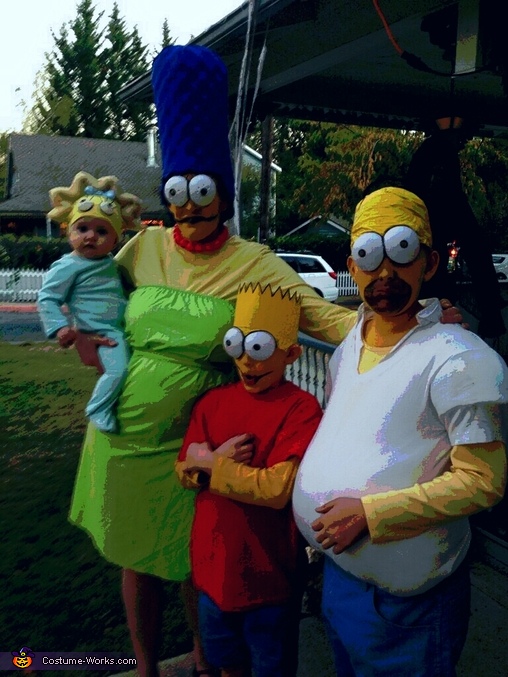 Simpsons family
A word from Melissa, the 'The Simpsons Family' costume creator:
This was me, Marge...my 11 year old son, Homer...my 8 year old son, Bart...my 6 monto old daughter, Maggie...and my dad was Mr Burns.

I made all of them by hand, mostly with hot glue. I'm not a fan of sewing. the eyes are plastic baseballs, the hair is egg crate foam, the yellow heads are from the outer layer of an old rain jacket, and Mr Burns face was made of some foamy molding clay.