The Shining Twins Costume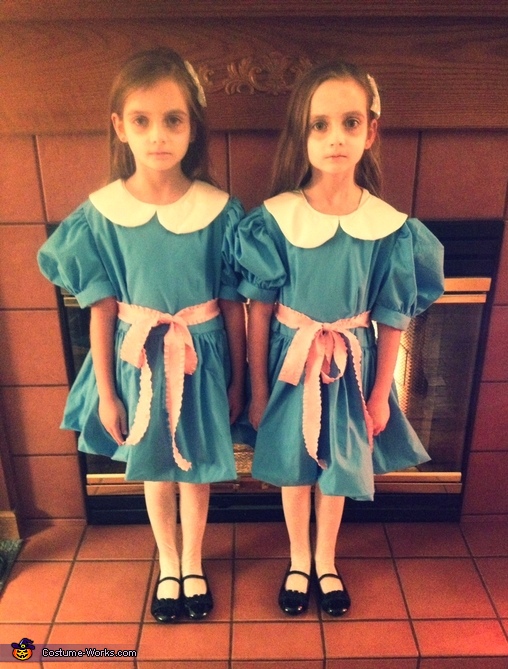 The Shining Twins
A word from Amy, the 'The Shining Twins' costume creator:
My girls, Hadley and Sadie, always loved to dress alike. I'll never forget the day someone told them "You look like the twins from the shining!"
Don't get me wrong, I have loved LOVED horror movies since I was 8, but hearing that my girls were literally freaking people out was not really what any mom wants to hear. The girls asked me what The Shining was..so I told them as much as I could. As much as an 8 year old needs to know anyway. I was shocked when the girls decided they wanted to do this for Halloween. I was super shocked when Hadley looked at me with her giant eyes and said "MOM!! Let's rent a motel room and Sadie and I can walk up and down the halls and scare people!" Of course I said "No" but i'll admit it crossed my mind!!