The Ring Samara Costume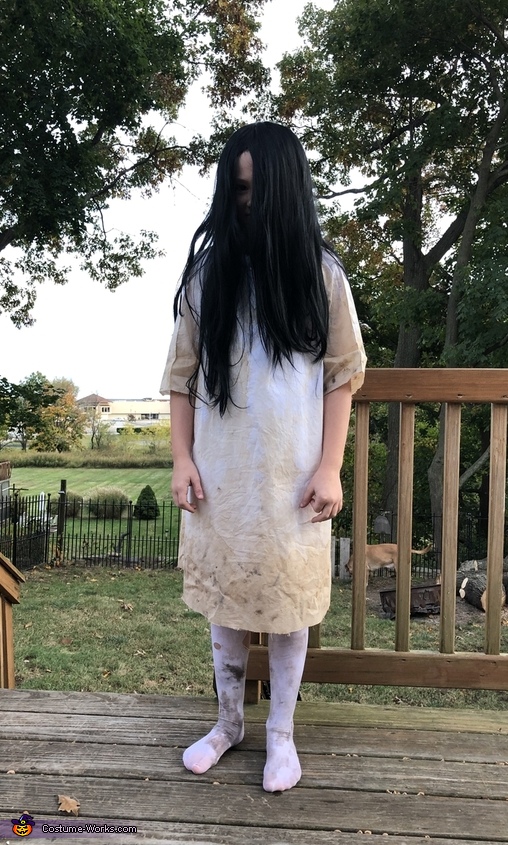 Samara the girl from the ring
A word from Samantha, the 'The Ring Samara' costume creator:
This costume was made for the pure joy of scaring trick or treaters on Halloween night. We struck a deal with our daughter saying that we would go out the next day buy her whatever candy she wanted if she stayed home and scared the neighborhood kids. She was all over the idea. Then we ordered a plain white night gown because you cannot find them anywhere in a regular store and a black wavy wig. I brewed some strong tea for staining purposes and let it sit over night. The next morning I used a sponge to stain the white gown and let it dry. I kept repeating the process until I got the color I wanted to achieve. Once the tea stage was complete, I used some brewed coffee for some darker stain along the bottom. While the coffee was still a little damp, I then used black soot from our tiki torches outside. Then for good measure I buried parts in the dirt for a more realistic lived in look.
The wig was pretty simple as all we had to do was straighten the waves out and set the part just off to the side.