The Price Is Right Costume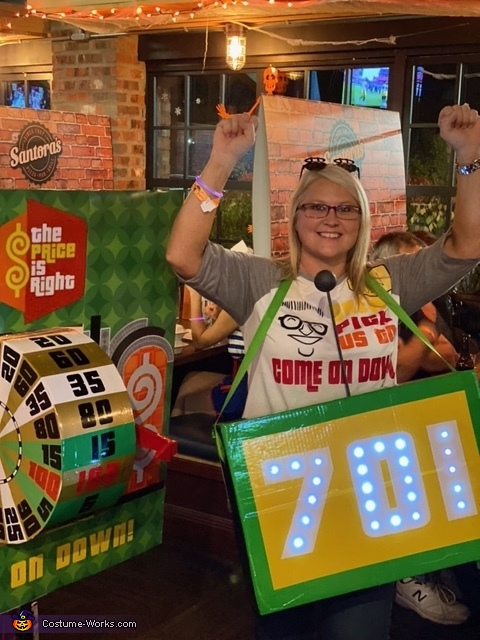 Come On Down!!
A word from Jennifer, the 'The Price Is Right' costume creator:
Come on down, you're the next contestant on the Price is Right! I have always been a HUGE fan of the Price is Right. This year, I decided to dress as one of the contestants. I used LED lights and a self-created microphone. I also created a working Price is Right wheel! The wheel was time consuming, yet totally worth it. I used my Cricut machine to create my shirt. The front says, "Drew pick us to come on down." The back has the Price is Right logo with the words, "Don't forget to have your pets spayed and neutered."