The Outland Zoo Costume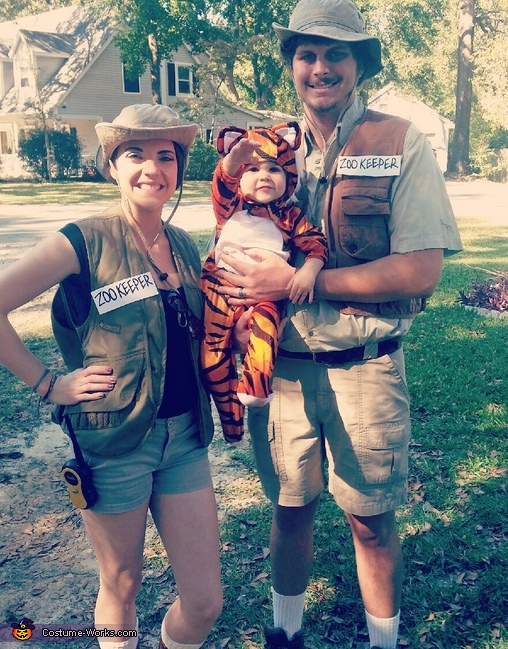 The Outland Zoo Costume
A word from Sarah, the 'The Outland Zoo' costume creator:
Welcome to the Outland Zoo!
This our annual family group costume.
Harper our hilarious 1 year old is the roaring baby Tiger. Myself, Sarah and my stud of a husband, Bobby are decked out in the finest of fine, zoo keeper attire. We are huge on keeping life light and fun and insist on dressing in costume as a family any chance we can, even prior to our little cub being born. We're huge Clemson Tigers fans and in honor of their last year's visit to the National championship and this year's undefeated record, it only seem, fitting to represent. And not to mention, we love the zoo! We took our 1st family zoo trip on Harper 1st birthday on August 30th and she was a huge fan!