The Maitlands from Beetlejuice Costume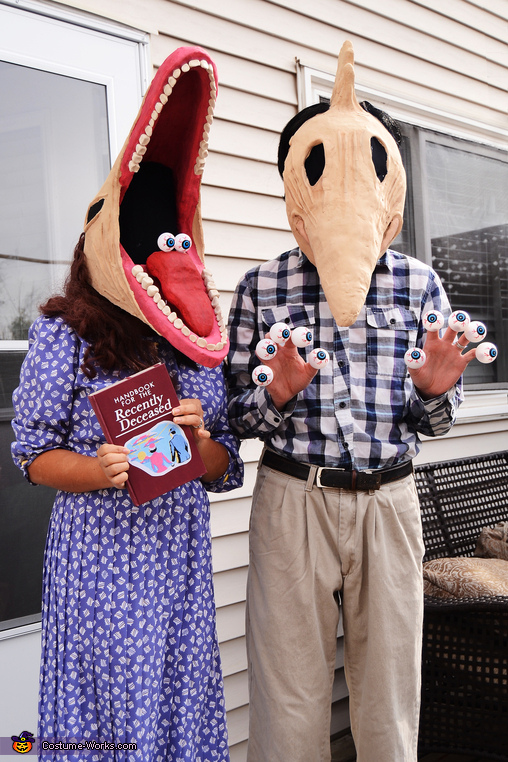 The Maitlands from Beetlejuice Costume
A word from Brian, the 'The Maitlands from Beetlejuice' costume creator:
Me and my wife are going as Adam & Barbara Maitland for Halloween this year (couple costume) - the masks and the book are completely handmade.

The mask has a polystyrene and newspaper base, with a plaster cloth and plaster coating and teeth made out of polymer clay. The book is a painted thrift store book with vinyl and mod-podged details.

Overall cost would be about $50, including the accessories and clothing.