The Magic School Bus Couple Costume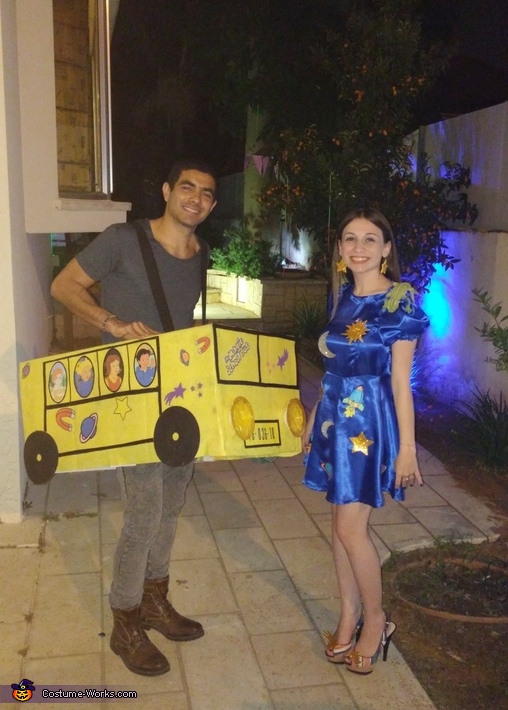 Ms. Frizzle and The Magic School Bus
A word from Dana, the 'The Magic School Bus' costume creator:
My boyfriend and I wore this costume at a costume party. My mother sewed the Miss Frizzle dress. We printed some coloring pages of rockets and planets and we colored them and we sewed them to the dress. we used gold and silver shiny material for the stars, sun and moon. I made a star earings and i attached a lizard to the dress.
The bus is made out of cartons that we attached together to make the shape of the bus. We covered it with yellow cloth. we printed the pictures of the characters of the TV show to the bus.
We were a hit at the costume party!