Iron Giant Costume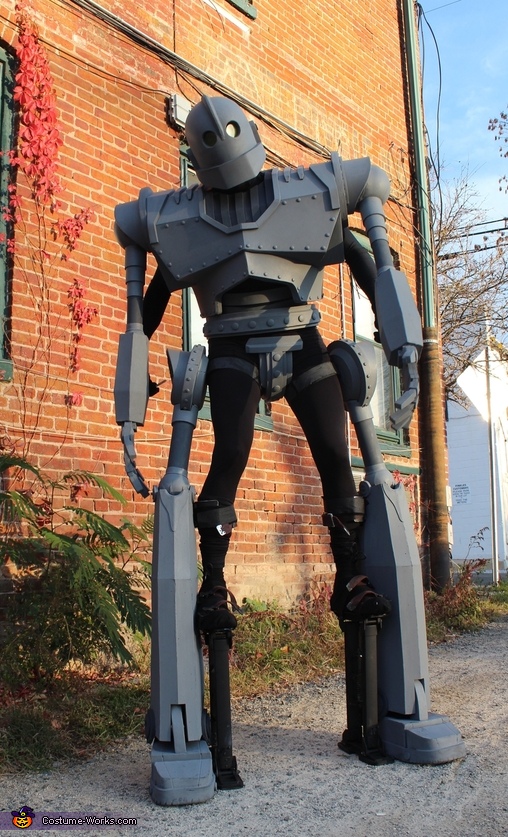 Exploring the alley way
More views:
(click to enlarge)
A word from Stephen, the 'The Iron Giant' costume creator:
My name is Steve, and I am an industrial designer from NJ. I love designing and building a new halloween costume every year that challenges my skills and knowledge of materials and different processes. This year I decided to challenge myself with scale and faceted geometry by building the Iron Giant. I have always been fascinated with the 1999 movie character and strived to bring his armor, movements and emotions to life.

Through the aide of 2D and 3D design programs, I built a scale model of the Giant which I could then use as a reference to build the actual costume. The body armor is mostly made of EVA sheet foam which I molded and bent into various forms. I used 18'' painters stilts to elevate the costume to 7ft tall, and have a full range of motion. All joints were designed to move and rotate along with my body to create very fluid movements. All parts were hand painted with acrylic, and weathered based on the cartoon.

This was a very fun and comfortable costume to wear! It was showcased on the Live with Michael and Kelly show the day before Halloween. I hope you enjoy my creation!