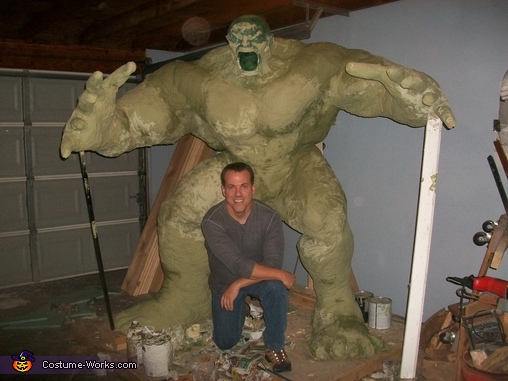 Day 19: 'Monster mud' was added to paper mache to strengthen the armature. (MM is five parts dry wall putty one part exterior latex paint. In this case...green.) I had placed a temporary head made of foam to give me an idea where the neck muscles will go
More views:
(click to enlarge)
A word from John, the 'The Incredible Hulk' costume creator:
My name is John, and this is my "Incredible Hulk" costume. I have had the idea to build it for about eight years after being influenced by Kotobukiya's, Bowen's and many other Hulk sculptures. (I...
Read more »