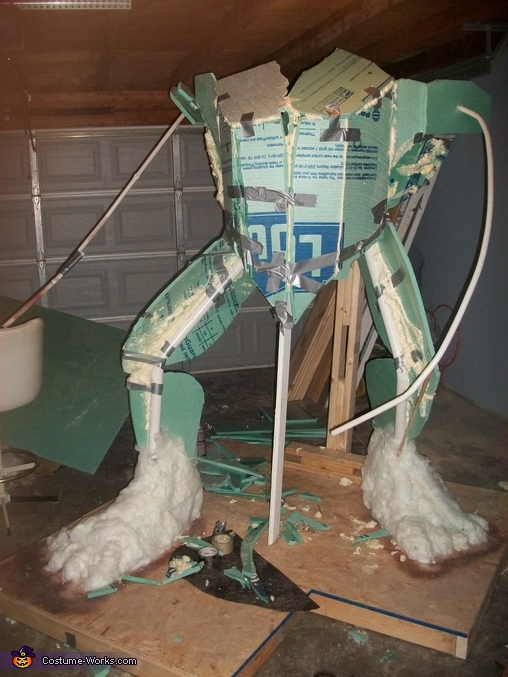 I had to build an armature first. Pic is 3 days into the build. I used styrofoam, expandable foam, and PVC to build the frame. I began adding insulation to the frame. (note the fuzzy feet)
More views:
(click to enlarge)
A word from John, the 'The Incredible Hulk' costume creator:
My name is John, and this is my "Incredible Hulk" costume. I have had the idea to build it for about eight years after being influenced by Kotobukiya's, Bowen's and many other Hulk sculptures. (I...
Read more »