The Flintstone Family Costume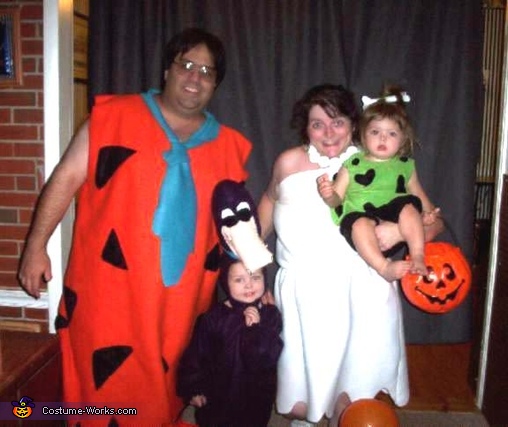 Cullop Flintstone Family
A word from Sharon, the 'The Flintstone Family' costume creator:
My husband and I liked doing family themed Halloween Costumes. So our son wanted to be a dinosaur. So we decided to be the Flintstone Family. My son is Dino, our daughter is Pebbles. You know the Parents are Fred and Wilma.
I made all 4 costumes myself. I made them out of fleece, which all 4 only cost a total of $40.00 (fleece was on sale).
We loved how it all turned out that we sent that as our family picture in our Christmas cards.