The Exorcist Couples Costume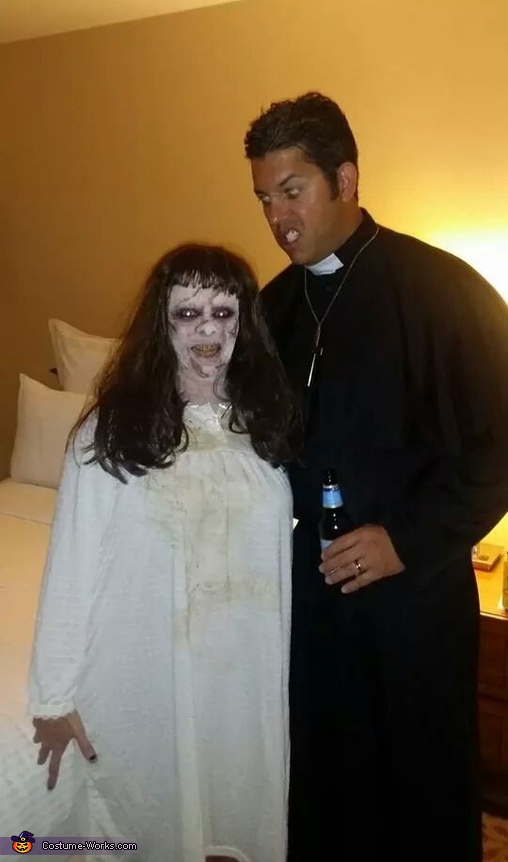 The Exorcist
More views:
(click to enlarge)
A word from Heather, the 'The Exorcist' costume creator:
The scariest of all scary!! Being a fan of horror The Exorcist, for me, tops them all. This costume was so easy and the makeup was so much fun! I took an old night gown and wig and smeared baby food peas all over them and let them dry.. gross! Whaaalaaa...that's it! The rest is makeup. Using liquid latex and layers of toilet paper to build up my brow/forehead area I then used liquid latex, foundation, and baby powder for the base. The rest was 3D gel for the scars, eyeshadow (cream & powder) to create the bruised/scabby bloody cuts. I also used nicotine teeth applicant. The eyes were the best part.. no contacts, just used brown and black shading and outlined with burgundy red...perfect possessed look!

People absolutely loved this costume! I felt like a celebrity :) I'm so tired of the "sexy____(fill in the blank)! All my friends want to dress as something scary next year. I was so convincing that while dancing at the party with my husband I leaned in for a kiss...well let's just say I was definitely rejected. . Lol!