The Dude Costume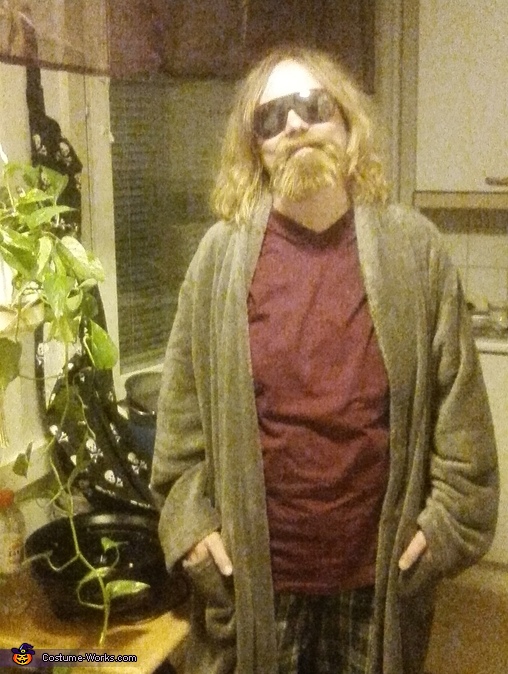 The Dude Costume
More views:
(click to enlarge)
A word from Tiia, the 'The Dude' costume creator:
First of all, sorry for the crappy quality photo, my friends might have more but it's the best one I have for now and it's 100% genuine. So it's me (yes I am a woman) wearing the outfit of my great hero The Dude from the movie Big Lebowski. Why is he a Great Hero of mine? Because he doesn't mind what people think of him, he knows what he likes and he's a total sweetheart.
The outfit consists of a bathrobe, pajama pants, purple v neck t shirt, smelly sneakers and Elvis style shades. I asked my mom (I am 32 years old in case you need to know) to cut my hair a bit shorter to match the Dude's (needed trimming anyway) and chopped a perfectly fine store-bought Viking Beard With Braids And All into the thing you see hanging off my face. By happy coincidence it matched my hair 100%.
I also carried with me a glass of Kahlua at all times, which probably explains the poor quality and general lack of photos...
The costume was such a success my boyfriend says he is permanently traumatized now and can't wait for next Halloween.