The Crazy Rainbow Flower Costume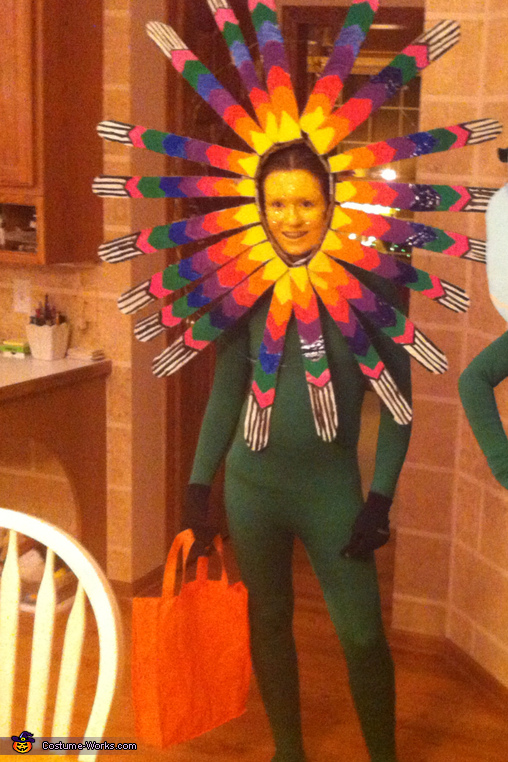 Full body view.
A word from Julie, the 'The Crazy Rainbow Flower' costume creator:
My daughter, Violet, and her cousin decided to be flowers for Halloween and thought because of the crazy reactions of praise that they got, that I could enter her in this contest. The head piece is card board and it it took many hours to paint and put together. The green body is a morph suit. The petals were so wide that it was a challenge for her to not bump into things! I hope that you guys like this costume!