The Cat in the Hat and Thing 1 & Thing 2 Costume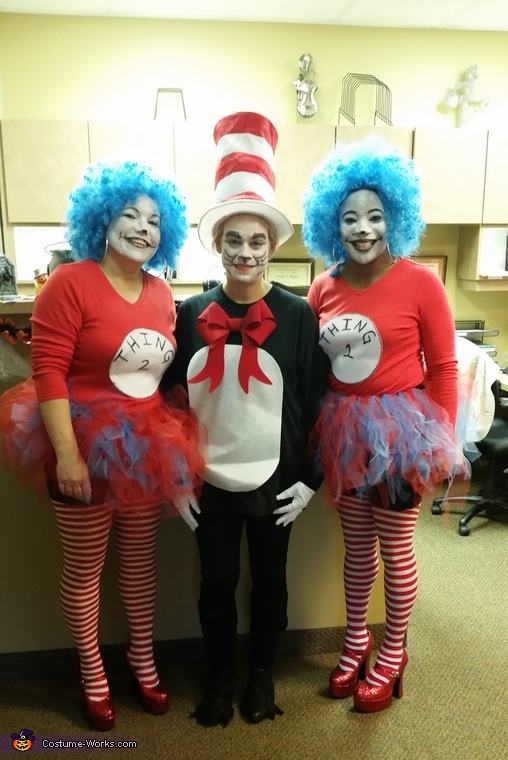 The Cat in the Hat and Thing 1 & Thing 2
More views:
(click to enlarge)
A word from Dolmeshia, Patricia and Carol, the 'The Cat in the Hat and Thing 1 & Thing 2' costume creators:
Carol Johnson - Cat in the Hat
Dolmeshia Mitchell - Thing 1
Patricia Haworth - Thing 2

We have never dressed up before and our boss called us boring so we decided to show him that we are not boring. We started browsing the internet for ideas and we decided on the Cat in the Hat with Thing 1 and 2. We made our shirts by using felt material and a black marker. We also made our Tutus. We've had a lot of fun today and have received a lot of compliments. Everyone said they were proud of us and very impressed.