The Addams Family Costume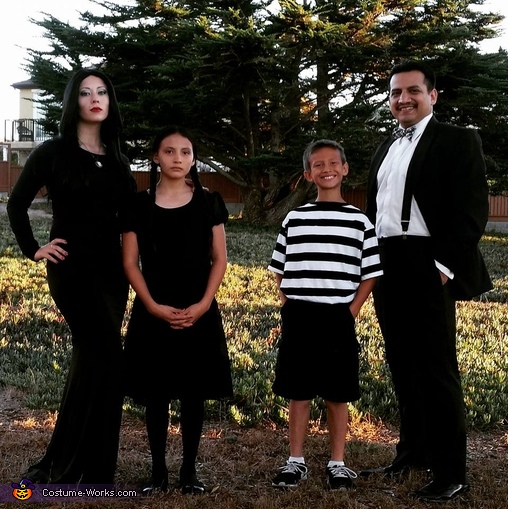 Family Portrait
More views:
(click to enlarge)
A word from Gabriella, the 'The Addams Family' costume creator:
(I think I already entered, but my phone messed up and wouldn't tell me if it submitted or not, but these are better photos anyways)
My daughter got ready for church one day and wore a pretty black dress. She asked me to do pigtail braids for her, and after I did so, she looked shockingly like Wednesday Addams - so we did it for Halloween! All the outfits were just found around the out except for Morticia; I had to buy the wig and dress online, which amounted to about $50. Wednesday's hair was done wet with lots of gel and black hair paint.