Tangled Rapunzel Costume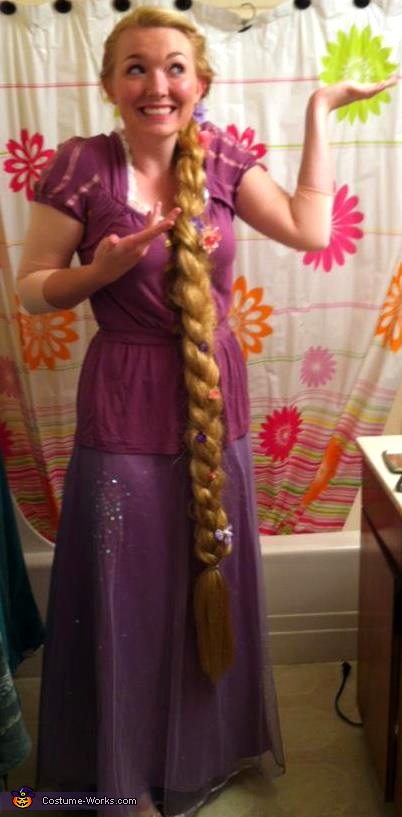 Sorry about the bad lighting, it's in my bathroom.
A word from Sarah, the 'Tangled's Rapunzel' costume creator:
I'm wearing the costume. The hair is two lady Godiva wigs I braided and weaved into my natural hair. People were asking me all day if it was real.