Taco Belle Costume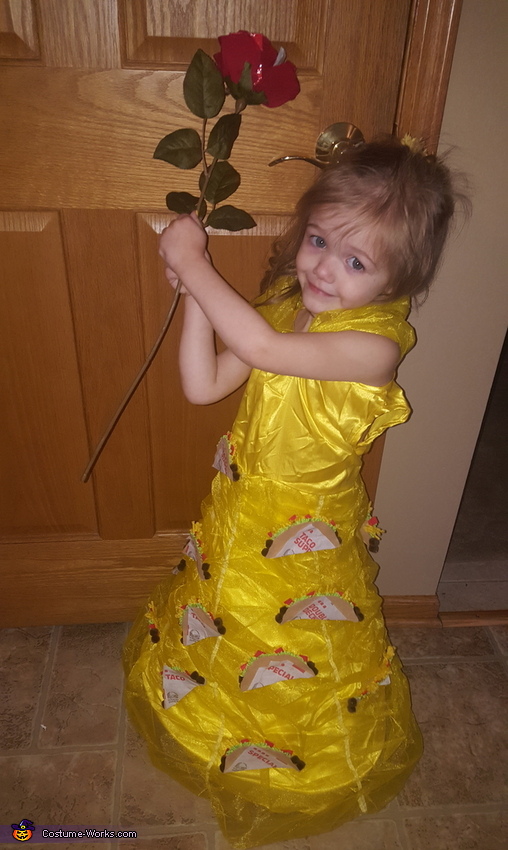 Ready for the ball!
More views:
(click to enlarge)
A word from Kayla, the 'Taco Belle' costume creator:
Allyson LOVES tacos! She asks me to go to taco bell every time we drive by one! When you ask her what she wants to eat her answer is always tacos! So of course it's only fitting that my little princess was Taco Belle for halloween!
I found a yellow Belle like dress and made the tacos to attach to it! We used felt for the shells, pom pom balls for the meat, yarn for the cheese, felt for the tomatoes, and ribbon for the lettuce! Taco Bell even let us have some wrappers to wrap around the tacosand gave her a box to carmy her candy in! There are fire sauce packets inside her rose too!