Sushi and Soy Sauce Costume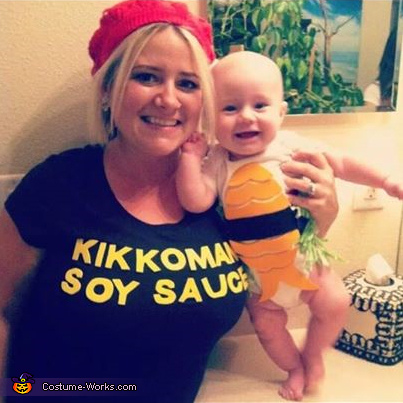 Sushi and his Soy Sauce
A word from Meghan, the 'Sushi and Soy Sauce' costume creator:
My best friend and her baby are sushi and soy sauce!
She always coordinates costumes with her babies and we always make them by hand! All of the embellishments to the costumes are felt! Was incredibly easy and came out adorable!

We printed out the letters and traced them on to the yellow felt for her shirt. Hand-drew a fish on to the orange for the "sushi" and just cut in a "waved" pattern. Place a black felt strip over the fish for the "wrap," and then use green felt on the side (cut so it look stringy) for the "wasabi"!