Sugar Cookie Costume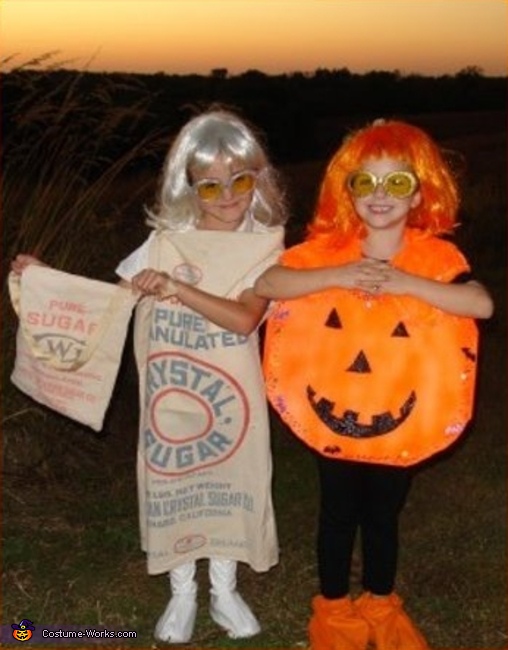 Sugar Cookie Costume
Here we have a bag of Sugar...and a Cookie. Sugar & Cookie = Sugar Cookie
Mrs.J's daughter, Jes, is the "Sugar" of the pair. (Just as sweet as she can BE I'm sure! Ü)

Mrs J. Thank you for returning to the Costume Contest again this year. I was anxiously awaiting what great costumes you would produce.
I am NOT disappointed! Ü

More of Mrs.J's costumes can be found in the "Homemade" section and I shall post the ones that are here now in the Homemade pages once this contest is over. Mrs. J is great about providing info and hints on how to make her costurmes also! Ü

Thanks again Mrs J!