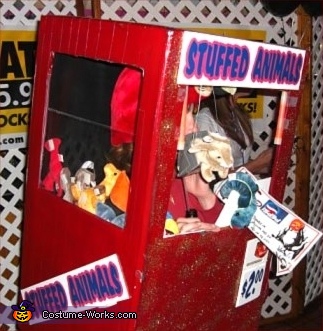 Here's a side-view showing a few more of the stuffed animals. Looks like it got a bit crowded in there at times. Ü
More views:
(click to enlarge)
This is Wendy from NJ as a Stuffed Animal Vending machine. (we've all seen them..One trys to grab a toy with a
VERY loose jawed crane. Ü)

Original Costume idea Wendy
Thanks for sharing it with us!!