Spoon, Fork and Spork Family Costume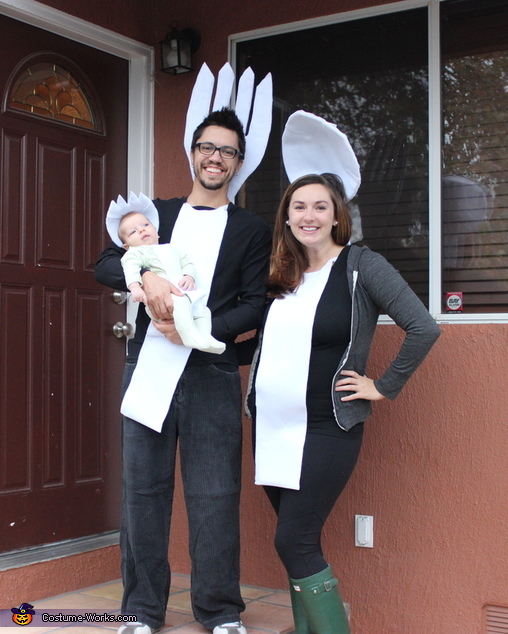 Happy Halloween, from the Utensils
More views:
(click to enlarge)
A word from Shayla, the 'Spoon, Fork and Spork' costume creator:
This costume was an idea I had years ago (before I met my husband) and always wanted to use when I started a family. Sporks are the cutest of the plastic utensils. I remember tellings someone how adorable it was and that the spork is clearly the love child of a fork and spoon. I'm the Spoon, my husband is the Fork, and our darling son Shandre is the SPORK!

I made these in about 8-10 hours from cardboard (free), cut out the shapes and wrapped the felt (less than $2) around it, using a lot of hot glue, two wire coat hangers, and a few safety pins.

The best was figuring out how to keep the fork wedged down my husbands back. Then it came to me.... do the same thing as I was, wear a sports bra!! So, not only do we look darling. That handsome fork is wearing a BRA!