Splash Mermaid Costume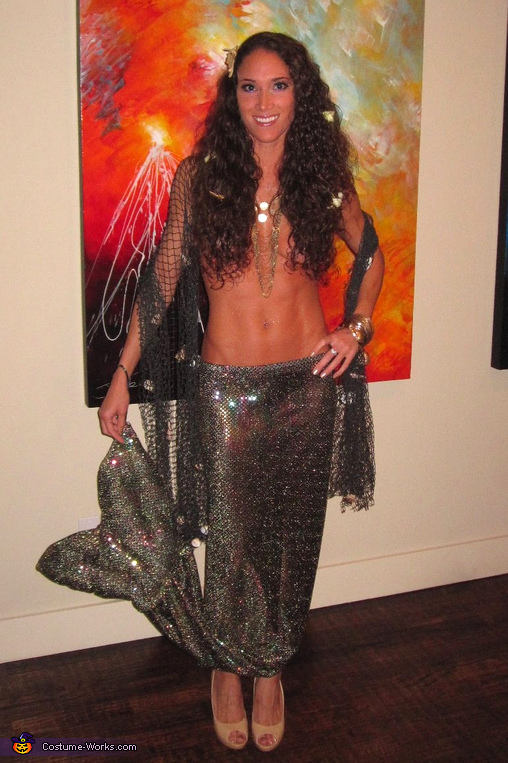 Emily the Mermaid
More views:
(click to enlarge)
A word from Emily, the 'Splash Mermaid' costume creator:
Since I was a little girl, I have always been a big fan of Daryl Hannah in Splash. I decided to create my own version of "Madison" last Halloween.
The tail was made from a sheer sequiny material and had a back slit and a wrist band so I could walk without tripping all over it.
I decided to go for the full mermaid effect and go without anything on my chest. My hair was stuck to my chest with double sided tape and velcro. Thank goodness I have a ton of hair! The tape worked like a charm and I stayed covered all night.
My necklaces and bracelets were just cheap gold pieces that I glued tiny real seashells and starfish to, which were painted gold.
My hairpiece is a real starfish that I painted gold and made into a barrette.
I hot-glue-gunned real white orchids and more real gold seashells and starfish to my hair.
The finishing touch was the fishing net (used as a shawl around my shoulders) that I covered with fake plants that looked like seaweed and more real shells and starfish that I had painted gold.
The costume was a hit!!! Cost me less than $60!!!!
Almost all materials were purchased at Michael's.