Spider Woman Costume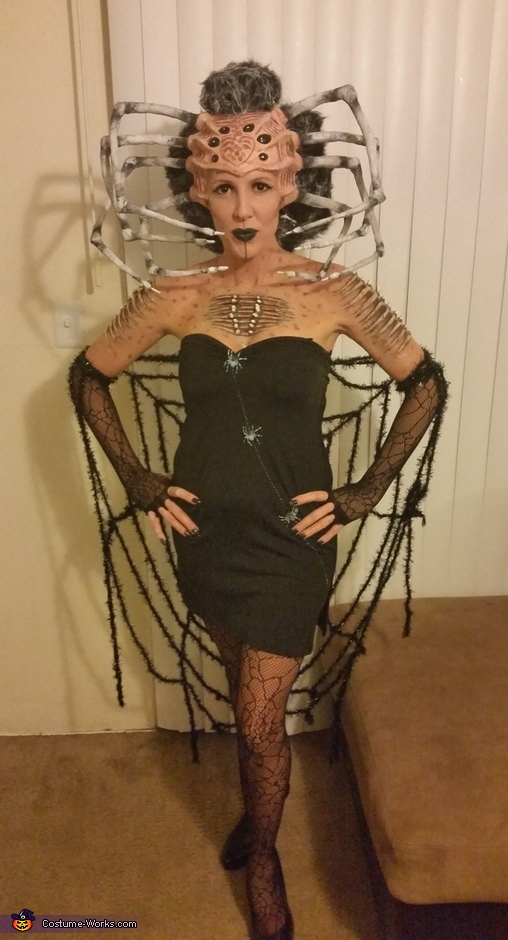 Spider Woman Costume
More views:
(click to enlarge)
A word from Karrie, the 'Spider Woman' costume creator:
i am wearing the costume. i looked on google under syfy/face off face/body painting and seen this. i thought it would be light, comfortable, and easy to go through a crowd.
i got a baseball cap, fit to my head, and cut off front. glued a bald cap on inside to glue to my face later. duct taped wire in place on top of hat. used modeling clay for head and air clay for legs. then put about 5 layers of liquid laxex with my foundation mixed in, over all of it. then painted. for the skin , i layered 5 layers of latex on a mirror, used airclay and liquid latex over it, then painted. I then i bought some black fur and stuffed it, hot glue for mending. then tipped the fur with white acrylic paint. i also hot glued spiders on my dress and cut panty hose for gloves.