Sparkly Bubble Lady Gaga Costume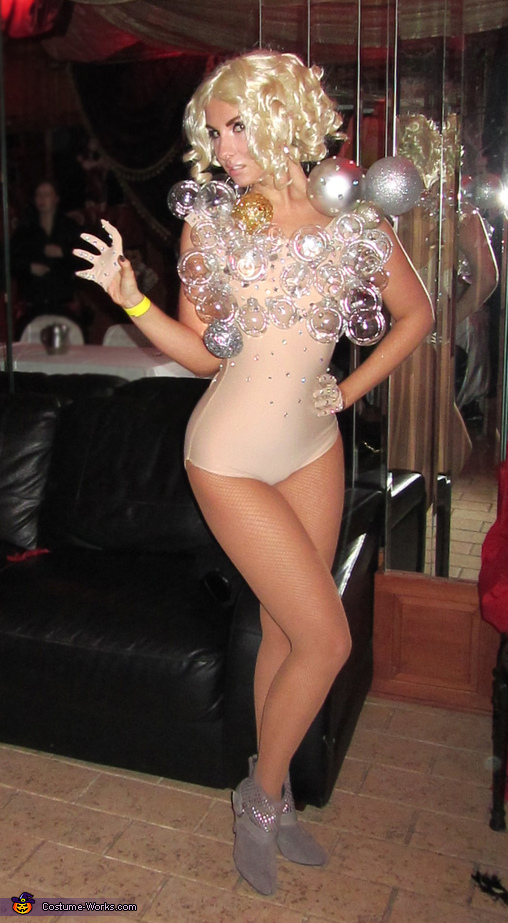 Aleksandra as Sparkly Bubble Gaga!
More views:
(click to enlarge)
A word from Aleksandra, the 'Sparkly Bubble Gaga' costume creator:
I am a big fan of Lady Gaga and I wanted to do a costume part based on and part inspired by her. One of Gaga's iconic looks is her "bubble dress" - however, I wasn't interested in simply copying Gaga's look, so I created my own version. And here I am wearing the final costume! Aside from, of course, the wig and the shoes, the costume is 100% handmade. I made the bodysuit and little gloves from scratch using spandex fabric I bought at a fabric store. The "bubbles" are plastic Christmas ornaments, and I sewed each one on by hand. I then glued all the rhinestones on individually, one by one, also by hand. Overall, the costume cost was under $50.