Spaghetti and Meatballs Costume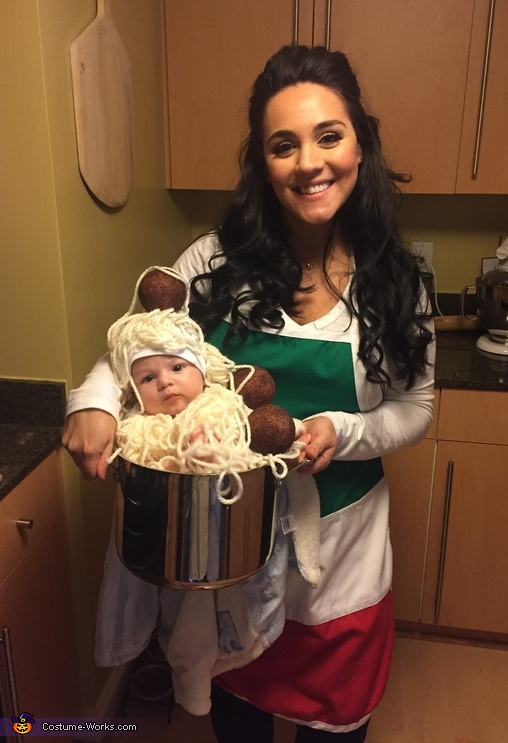 Mommy with her pot of spaghetti and meatballs!
More views:
(click to enlarge)
A word from Cassi, the 'Spaghetti and Meatballs' costume creator:
This is my son, Basilio! I knew I wanted him to be some sort of food for Halloween and when I looked online for inspiration, I saw some spaghetti and meatball ideas, perfect! My husband and I decided to wear aprons and a chef hat to make it seem as if we are in a restaurant! This was so much fun! The original idea came from prettyplainjanes.com and we had SO much fun recreating this awesome idea! Happy Halloween!

I made this costume by gluing strings of yarn to a onesie. I then took a hat and did the same. For the "meatballs" I ised foam balls and painted them.