Spaceballs Group Costume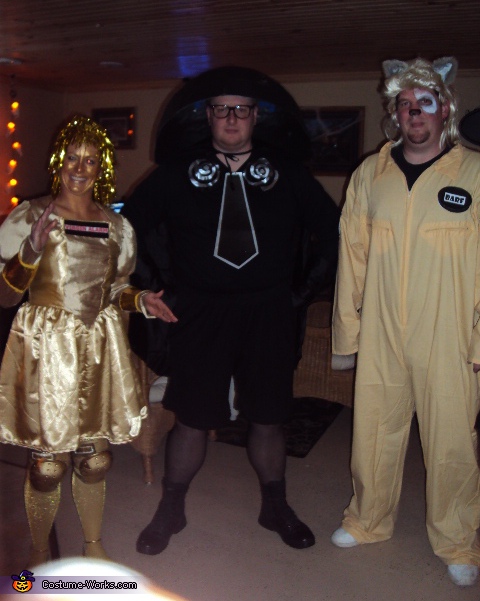 Spaceballs!
A word from Jamie, the 'Spaceballs' costume creator:
We did the Spaceballs theme. We had Dot Matrix, Dark Helmet, and of course Barf. We had a hard time trying to think of a good way to make Dark Halmet's headpiece. We actually used an exercise ball and ducktape. Worked perfect.