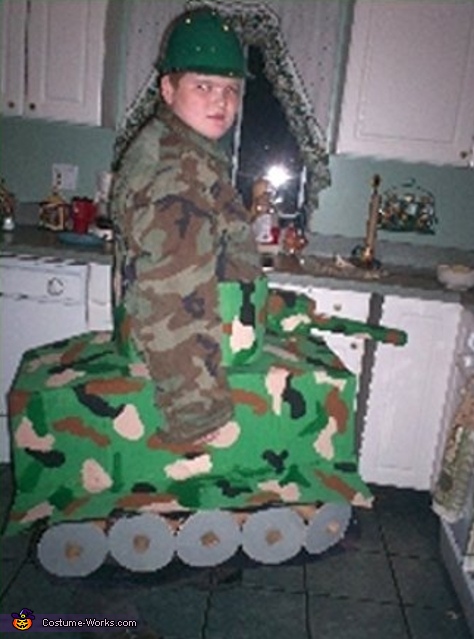 More views:
(click to enlarge)
This is Eddie as a Soldier Driving a Tank. Eddie and Mom, Maria, created the tank with Cardboard, Paper Towel Rolls, Black Paper, etc. and LOTS of TAPE!

Thanks for the Entry Maria and Eddie. And MANY thanks for thinking of our Troops also!
A word from Maria, the 'Soldier Driving a Tank' costume creator:
This Costume was Created as a Tribute to the Men and Women who sacrafice everything to Serve their Country.
Read more »