Snow White Costume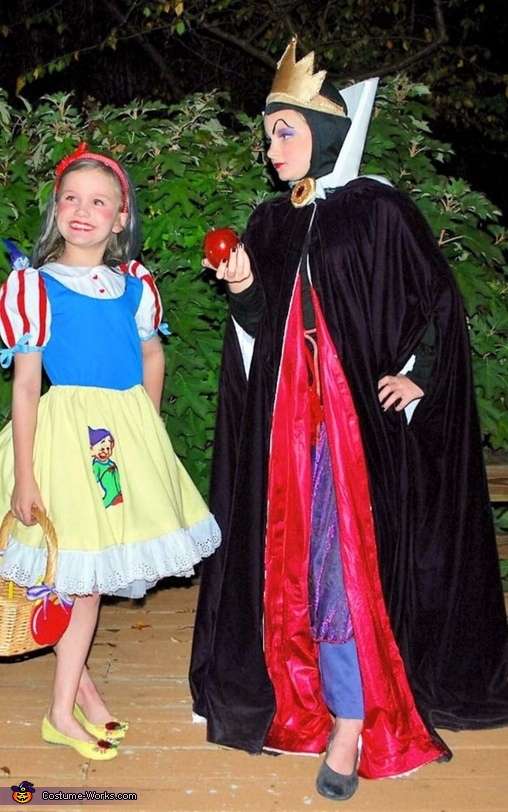 Snow White Costume
A word from Emilee, the 'Snow White' costume creator:
Snow White= Peyton 7yo
Evil Queen= Ella 9yo
Found the vintage Snow White dress @ a thrift shop. Added eyelet to the skirt, tulle underneath, & a bluebird on the shoulder. Painted old shoes yellow/gold & added wooden apples I painted& bows. Evil Queen is an old bridesmaid skirt, black turtleneck, cloak was inherited by my SIL & I sewed red on the inside. Collar is a lamp shade I found on the side of the road& then separated & covered with fabric. Head mask is part of a dollar store ninja outfit. Mirror mirror on the wall...!!