Snack Shack Vending Machine Costume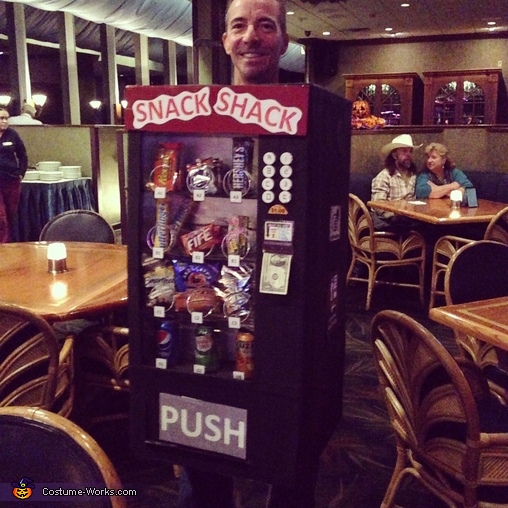 Snack Shack Vending Machine 1
More views:
(click to enlarge)
A word from Morgan, the 'Snack Shack Vending Machine' costume creator:
Chris(dad) is wearing this. This was something we came up with just trying to come up with a different costume. This was made using 2 boxes, one smaller that fit inside, 3 slinkys, lots of candy and empty soda cans and water bottle caps. Most of this costume is from materials we already had, everything but the candy.
The best thing about this is it only cost us approx $6.00 for the candy in the machine!! This was a hit at parties!
This took approx 8 hours to complete.