Slimer and the Ghostbuster Sign Costume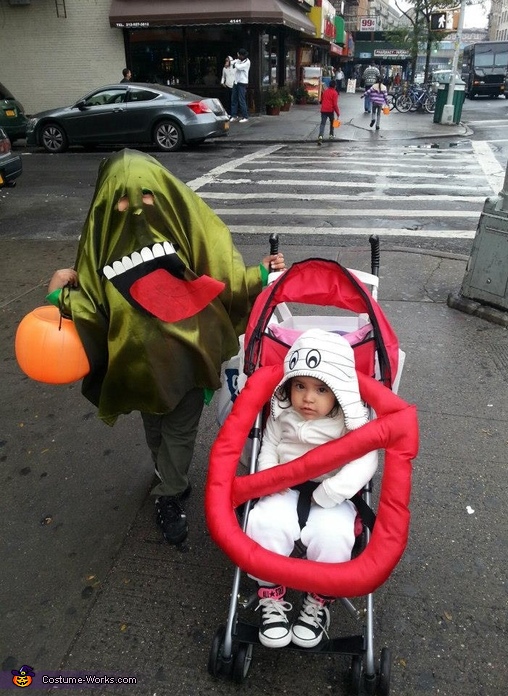 Ghostbusters 1
More views:
(click to enlarge)
A word from Adriana, the 'Slimer and the Ghostbuster Sign' costume creator:
My son insisted on being The Slimer since last Halloween after he watched the Ghostbusters for the first time. I love to create my children's costume so I decided to make his Slimer costume kind of like a traditional ghost costume and my daughter could be the Ghostbuster sign next to him. Hopefully kids his age would get that they are from Ghostbusters, since it is more for our age group.

I bought green and red fabric. The Green was for Slimer (3ft) and the Red (1ft) was for the red sign and Slimer's tongue. I also used a black scrap fabric and construction paper to make the teeth and mouth. I glued it to the green fabric that was sewed as a robe on my son. My daughter wore all white, white fleece and pants, and I bought her a hat at Old Navy for $5. The red sign was made like a pillow and went around her neck. They got a lot of thumbs up this year.