Skid Steer Costume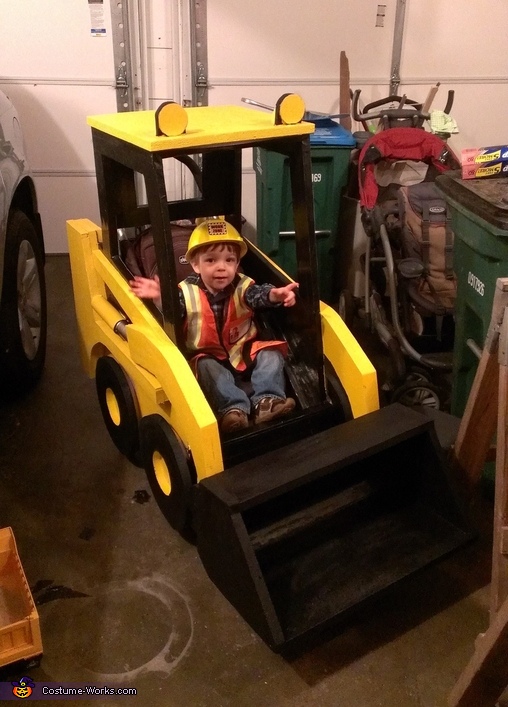 Look out!
More views:
(click to enlarge)
A word from Matthew, the 'Skid Steer' costume creator:
My son is obsessed with construction equipment, like a lot of little boys but he is especially fond of any kind of Skid Steer loader and the yellow Caterpillar version most of all.

I was planning on making something wearable but as I got started I realized that it would be too heavy and awkward even making it out of the most lightweight materials. Plan b was the build something he could ride in and that is what I ended up doing.

I modeled it in Sketchup and got to work. It is constructed almost entirely of 1" rigid foam insulation attached with spray adhesive and the odd screw here and there. I designed it to slide over and existing stroller and it worked out perfectly.

It turned out great and he loves it. We got a lot of looks and waves and thumbs up driving it around.