Sick and Tired Costume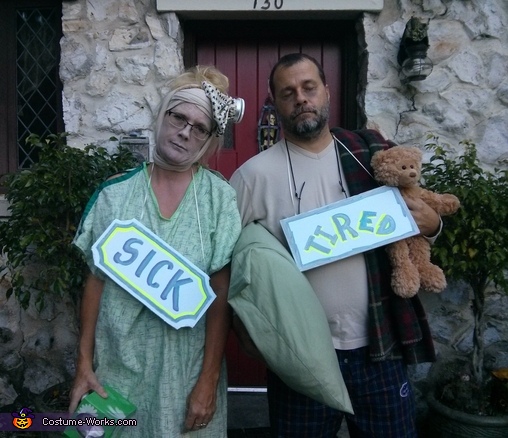 Sick and Tired!
A word from Linda, the 'Sick and Tired' costume creator:
My husband and I are wearing the costumes.

I came up with the idea because I have three sons and my husband and I are always saying "We are sick and tired of ..."

I created the costumes easily. I borrowed a hospital gown and used a little make up for myself: my husband just wore his pajamas and brought a pillow. I made the placards to help explain the idea.