Shrek & Fiona Couple Costume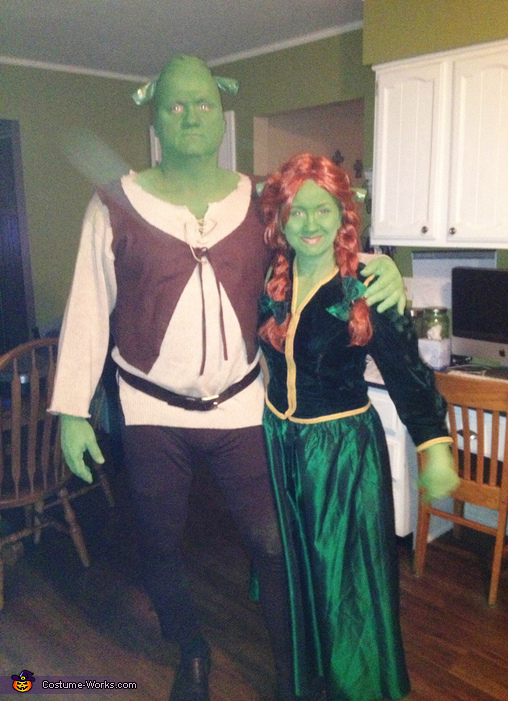 Shrek & Fiona
A word from Ruth, the 'Shrek & Fiona' costume creator:
My husband and I went as Shrek & Fiona. It was perfect since he is a big orge anyways!
All the clothing items were purchased at the Goodwill Store. We bought the red wig, skin head and green paint at a costume store. I crafted the horns out of duct tape and attached them through the wig and skin head after painting them green. We were the most loved at the party we attended.