Shredder Costume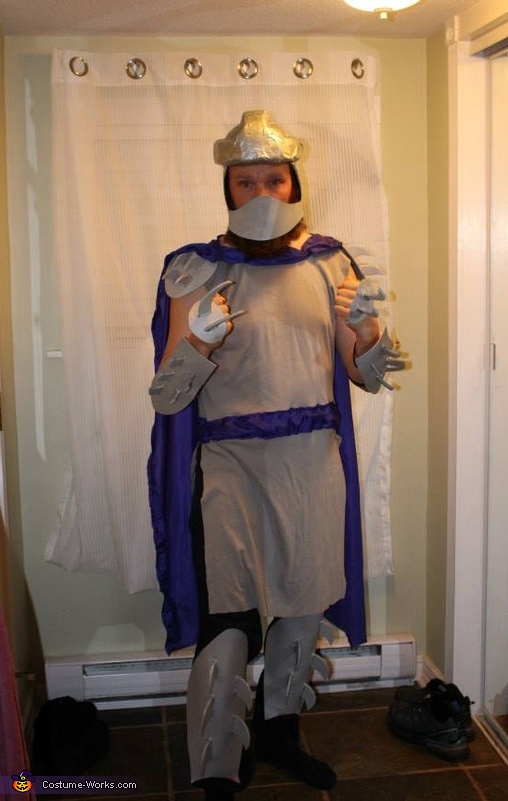 Shredder Costume
A word from Shauna, the 'Shredder' costume creator:
My husband wanted to be Shredder from the Teenage Mutant Ninja Turtles.

The base for the hellmet was a cheap foam army helmet from the dollar store. Used pillow stuffing foam to create the shape and covered with paper mache.

Armor is made from craft foam, spray painted. I also made the tunic, cape and belt.