Serial Killer & his Victim Costume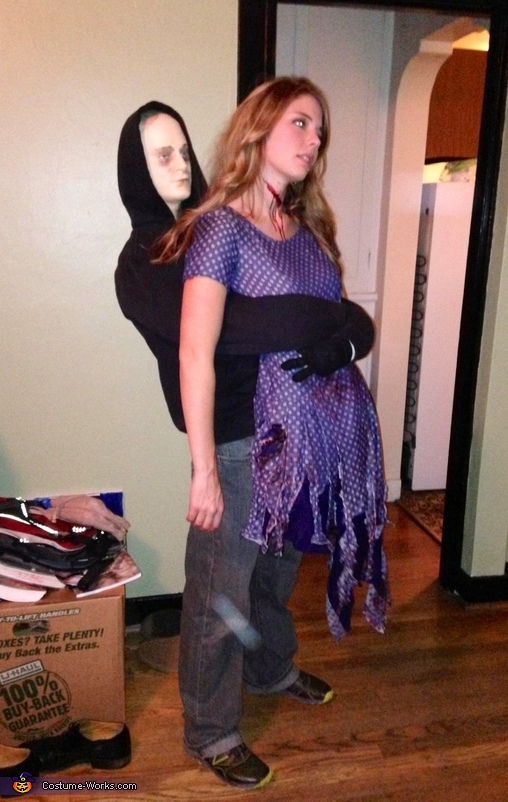 Serial Killer takes my Legs!
More views:
(click to enlarge)
A word from Molly, the 'Serial Killer & his Victim' costume creator:
I promise that I made no amputations to achieve this costume!! No, really! Take a second look! This costume was made using second-hand clothes, an old comforter (for body padding), a styrofoam manikin head, and a whole lot of duct tape. It was the most fun costume I've ever had in terms of reaction. So many confused stares! I loved it.