Sea Monster Costume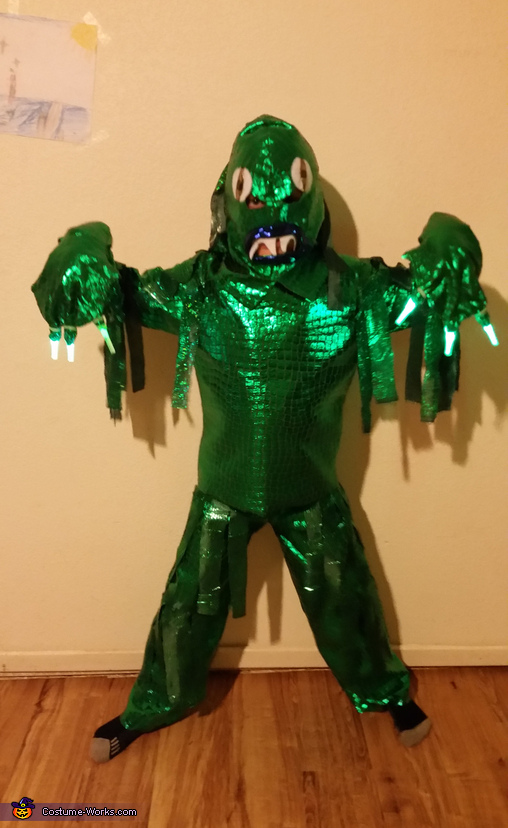 Sea Monster Costume
More views:
(click to enlarge)
A word from Genia, the 'Sea Monster' costume creator:
Here is my son, the Sea Monster. Once he has this costume on, he does become a Sea Monster! He runs and growls, and makes sudden appearances on unsuspecting family members!
The idea of becoming Sea Monster was his. It is in his heart and soul (loves to swim, dive, and cliff jump).
I made costume myself. I bought fabrics from Jo Ann Store. I sewed the body from one fabric, then sewed the "seaweed" fabric on top of it. The lips are blue fabric rolled and sewed on mask. The teeth and eyes are white felt. The claws are made from finger lights with glue sticks glued on top of it, making it longer and brighter. I made the gloves from fabric (with web between fingers), then pushed the glue stick through the holes on top of each finger. The finger lights are inside the gloves.
He loves to put his costume on! He can use it for many occasions, it is very durable.