Scooby Doo Velma Dinkley Costume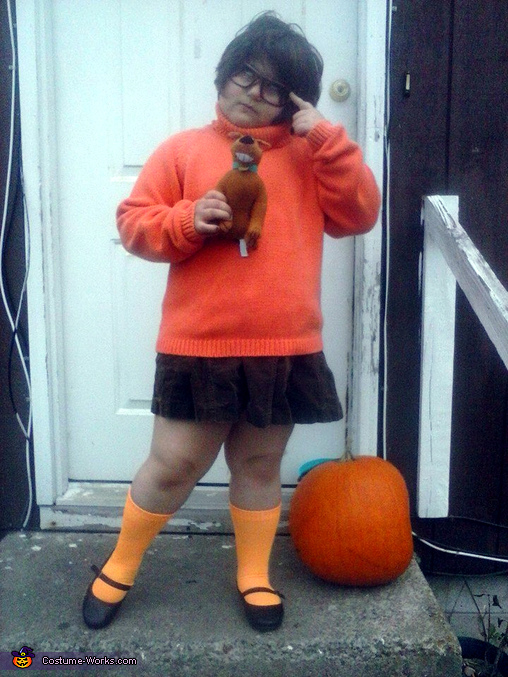 Jinkies! It's Velma!
A word from Michelle, the 'Velma Dinkley' costume creator:
This is my 8 year old daughter Jenna dressed as Velma Dinkley from Scooby Doo! When she got her hair cut short this fall, I told her she looked like Velma and the idea was born from there. I got all of the clothing items at thrift stores and she already had shoes. The entire cost was approximately $20.00 . I just put an orange cowl-neck sweater with a pleated mini skirt, although Velma's is dark red, I found a brown one and just went with that. I got the orange knee socks and she wore her Mary Janes which she already had. She carried a stuffed Scooby Doo for the final touch.