Satin & Chenille Costume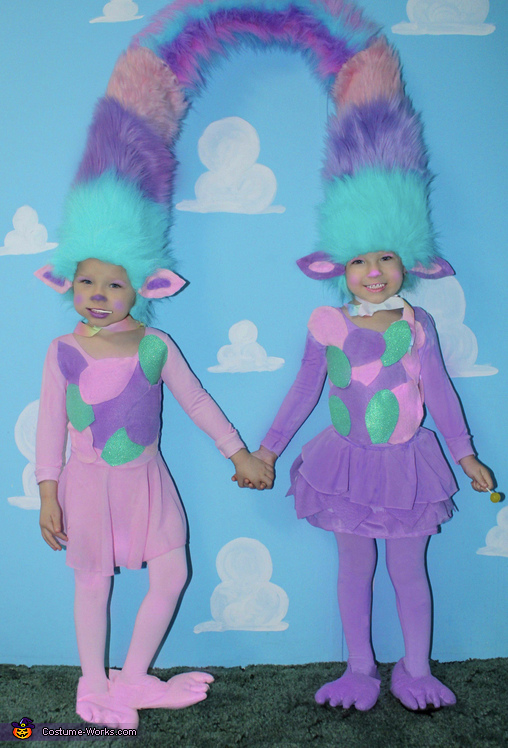 Satin & Chenille from the Trolls movie
More views:
(click to enlarge)
A word from Mariah, the 'Satin & Chenille' costume creator:
This is about to be the biggest, the loudest, the CRAZIEST halloween ever!
Landrey & Londeyn are identical twins who love the Trolls movie and what better characters to be than the "conjoined" fashionista twins! Their costume can be conjoined by the hair or they can detach themselves from each other and be their own troll! This costume is the perfect idea for identical twin girls! Their outfits were all completely home made with felt and old clothing and was under $12 to make!