Sandwich Costume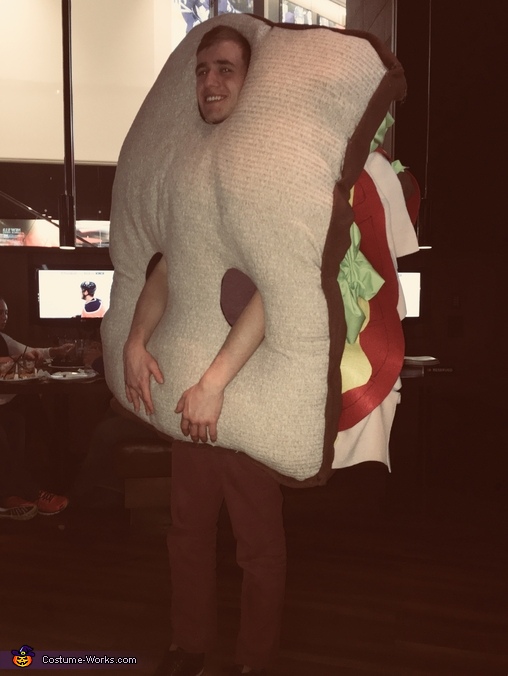 Went HAM on my sandwich.
A word from Patrick, the 'Sandwich' costume creator:
This was my Halloween costume for this year. I'm a sandwich. I come with ham, cheese, lettuce, and tomato. I am 100% wholegrain, and GMO free.
My costume was very last minute. It was five days before Halloween and I still had no idea what I was going to be. So I decided the first thing to pop into my head I was going to be. A sandwich! Not sure why... must've been hungry.

I made the costume myself with fabrics I found on sale at Fabric Land. I sewed it all together a quickly as possible, I didn't use a pattern, just eyeballed it. It took two all nighters but don't worry, I finished it in time to go out clubbin'. I guess you could call me a... club sandwich.

I ended up spending around $120 on the fabric and stuffing.