Sam Flynn from Tron Legacy Costume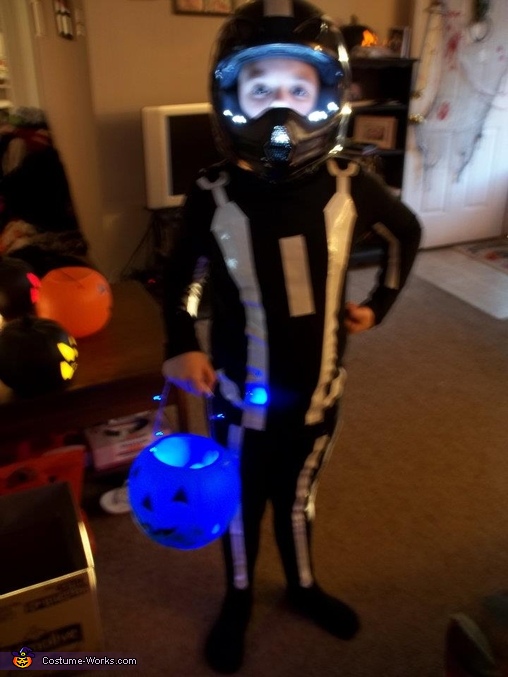 I am Sam Flynn and I am not a program!
More views:
(click to enlarge)
A word from Rebecca, the 'Sam Flynn from Tron Legacy' costume creator:
I made this costume for my son! We used black leggings and a black turtle neck. The lights are all LED lights that are battery operated and I found them at Wal-Mart. The helmit is just an old Motorcycle helmet that we gutted and glued the lights into. The disk was my favorite part! It's two frisbies, cut in the middle. The lights are hand glued on to back the disk light up blue. There is a speaker in the middle that we had his ipod plugged into that played the TRON soundtrack all night. It was pretty amazing!