Ronnie the Robot Costume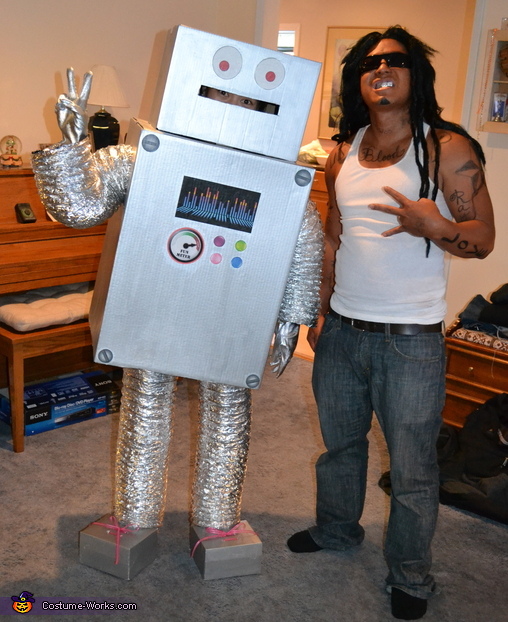 Roni the Robot with Lil Wayne
A word from Veronica, the 'Ronnie the Robot' costume creator:
I am the Robot! Whenever I bust out in my best dance moves I always tend to fall back on my go to move - The Robot. So once Halloween came around what would be better than being a robot - NOTHING!
I found two boxes that would fit my shoulders and over my head.

Measured where my arms would come out and cut holes large enough for the heater vent

I painted the boxes silver and attached them with duct tape.

I found buttons screws and meters to decoupage on to the front

and then i attached the heater vent and VOILA!