Rocky Balboa Costume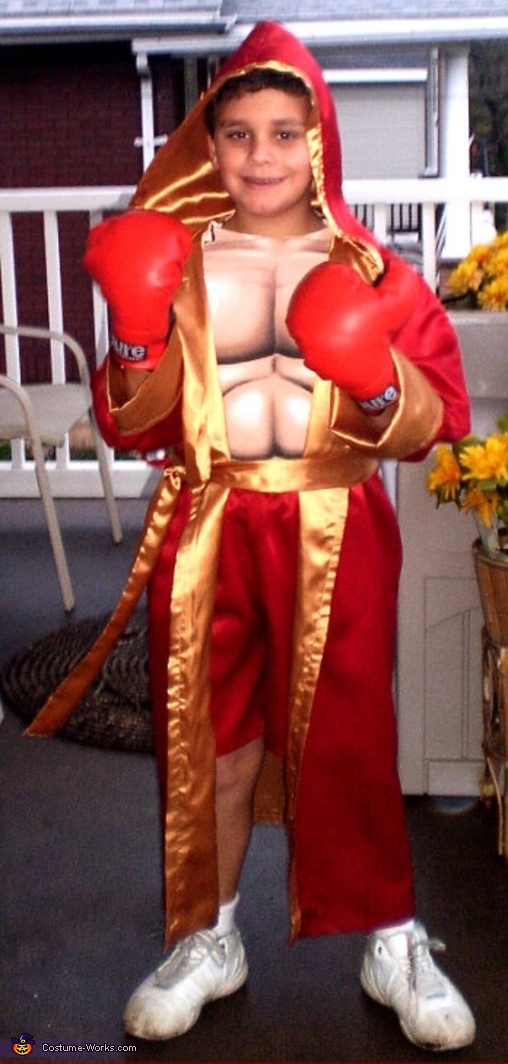 Rocky Balboa Costume
More views:
(click to enlarge)
This is Ethan as Rocky. Ethan's Mom, Amanda, says that Ethan's Grandmother made Rocky's Robe and Shorts in a silk fabric. "Rocky" Letters are ironed onto the back of the robe. While Trick-r-Treating Rocky's theme song "Flying High Now" could be heard. Mom says, Ethan's Costume was much appreciated as he and family are from just outside of Philly... The same place that "Rocky" was from (in the story that is Ü)

Thank you Amanda and Ethan
Many thanks to Grandmother also, for her supreme sewing skills Ü
You look Awesome Ethan!