DIY Robot Costume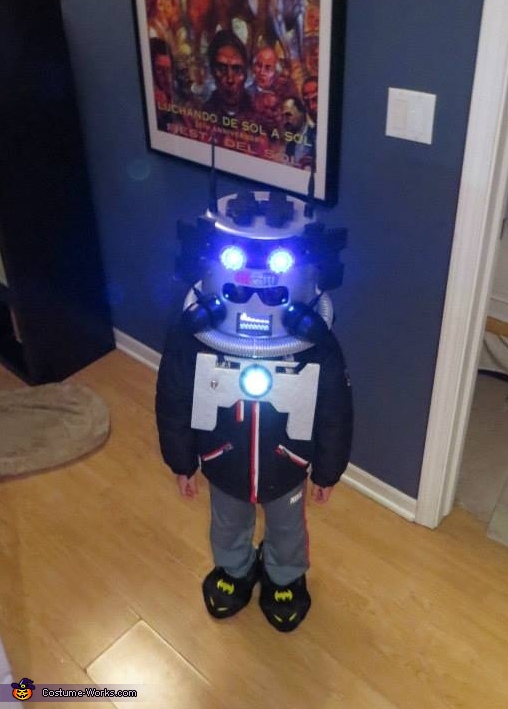 E'N the Robot
More views:
(click to enlarge)
A word from Omar, the 'Robot' costume creator:
My son Ian Estrada is wearing the costume, the idea came when my son started playing with cardboard boxes pretending to be a robot.
I used a bucket for the head, sunglasses for the eyes, antennas from linksys wap,gray and black paint, I disassembled a construction helmet to use the inside part and put it in the bucket, three led's two blue and 1 white, three togle switches to turn on and off the led's, innerduct, plastic foam, two iphones one with app to show audio visualization when my son talked and a second one an app to change voice like a robot, speakers to play changing voice app from iphone in real time, two infrared led's from old cameras for blue led's. when my son talks his voice sounds like a robot, double sided tape, glue. the tools I used were, utility knife, screw drivers, soldering gun.