Ring Master Costume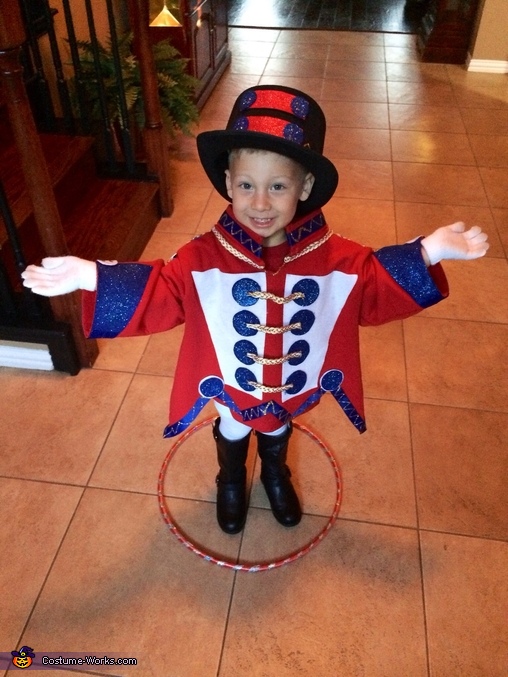 Ladies and gentleman! Boys and girls!
A word from Amanda, the 'Ring Master' costume creator:
This is my 3 year old son, Tucker as the Ring Master! He couldn't get enough of the circus this year, so I made him apart of it. Believe it or not, this costume is actually made out of a red women's sweatshirt. I cut it, added some felt, rope, hot glue and glitter and wa la! Ring Master!