Red Solo Cup Costume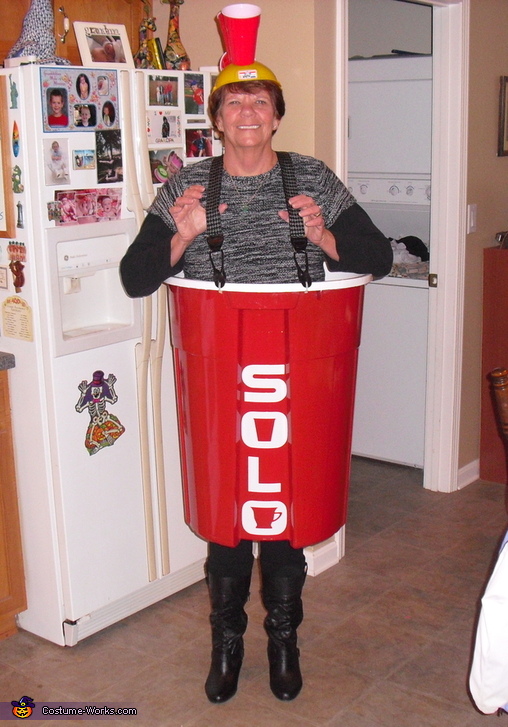 Red Solo Cup, I Fill You Up, Let's Have a Party!
More views:
(click to enlarge)
A word from Debbi, the 'Red Solo Cup' costume creator:
I'm wearing the costume. The idea came from the country song Red Solo Cup by Toby Keith. I bought a garbage can for $12, cut out the bottom, painted it red and white, secured suspenders to it with zip ties, and my son-in-law's company, Best Stamp Company, made the vinyl letters for me free of charge. I used my grandson's play hard hat and glued three red Solo cups to the top of it, made an elastic chin strap, and voila', red Solo cup costume.