Red Solo Cup Costume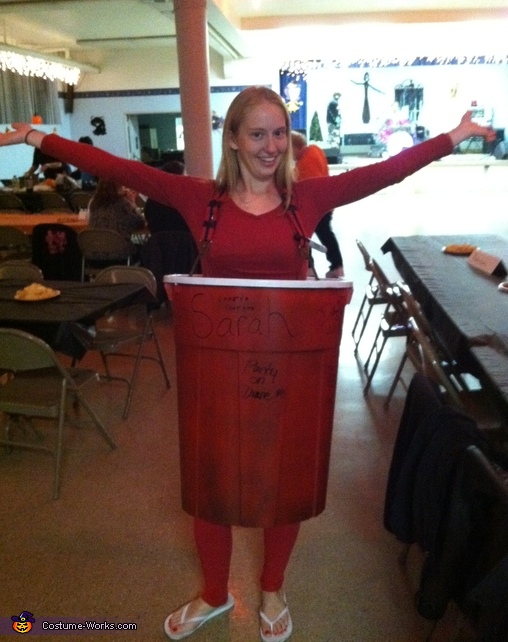 People were signing my cup! So much fun!
More views:
(click to enlarge)
A word from Sarah, the 'Red Solo Cup' costume creator:
I am wearing the red solo cup. I was listening to Toby Keith and decided that was what I was going to be for Halloween. I used a garbage can and spray painted the outside red and the inside white. I wrote solo on both sides and write my name in sharpie marker like it says in the song. I used red suspenders to hold it on me and I wore red leggings and a red long sleeves shirt. I attached a sharpie marker onto me so that people could sign me. It made it that much more fun!!