Rapunzel and Flynn Rider Costume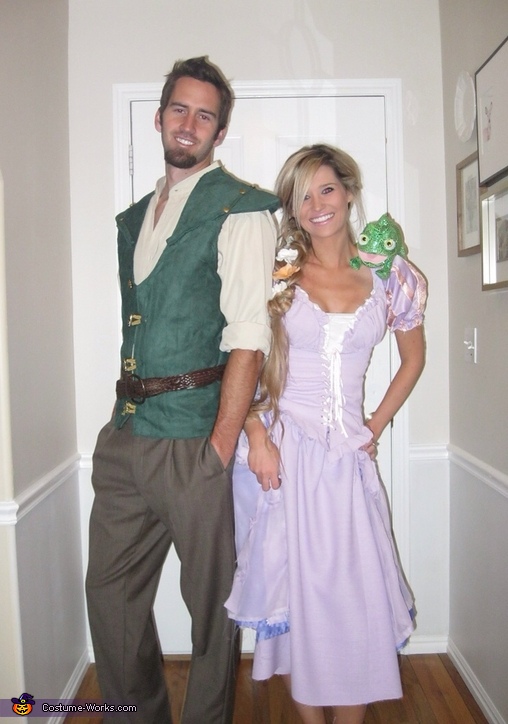 Rapunzel and Flynn Rider Costume
More views:
(click to enlarge)
A word from Natalie, the 'Rapunzel and Flynn Rider' costume creator:
I made these costume for my husband and myself. Everyone always has told my husband that he looks like the Disney character Flynn Rider from Tangled. I used that as the perfect opportunity to go with this fun couples costumes idea!

I made my entire rapunzel dress from scratch, without a pattern. I love to sew and just went shopping for some fabric and within a couple days had this fun, whimsical costume!

I made my husbands vest and we used a old shirt and some slacks for the rest of his costume. I made him wait pa few weeks before shaving so he would have the Flynn Rider facial hair.

I love how they tuned out! Little kids would run up to us and ask us where "Max" the horse was or ask about the tower I lived in.