Raggedy Ann Costume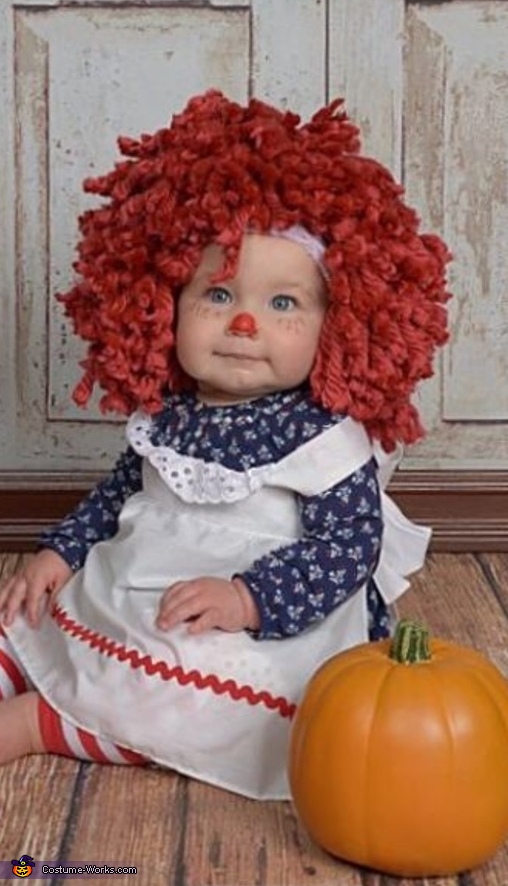 Smiling my favorite smile of hers.
More views:
(click to enlarge)
A word from Elizabeth, the 'Raggedy Ann' costume creator:
My 8 month old daughter, Zella, is wearing Raggedy Ann. As Halloween approached, I googled baby Halloween costumes and this was one of the ideas. I found the dress at Carter's, the leggings on Amazon, and my mom patterned and sewed the petti pants and apron. I created the wig by sewing yarn tassels to a newborn beanie. The overall cost was around $30. $10 for the dress, $5 for the leggings, 10$ for the petti pants and apron material and $5 for the yarn. Although she HATED the wig, she kept it on to get some good pictures.