Raggedy Ann Doll Costume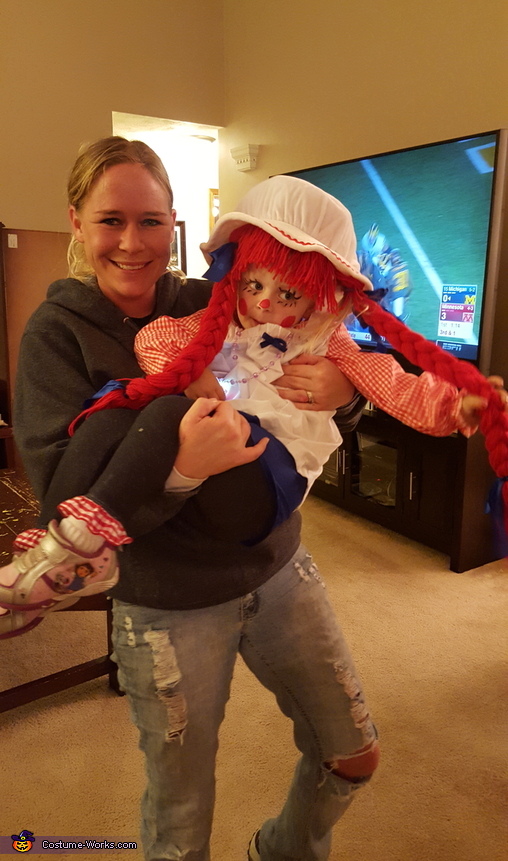 My Raggedy Anne Doll.
A word from Kelley, the 'Raggedy Ann Doll' costume creator:
I turned my 3 year old daughter into my tagged you Ann doll. I bought the hat at a Halloween store, found the dress at goodwill, used a pair of her pants and used my lipstick and eyeliner for her face. I even made the kid, so she is my Raggedy ann.